I Believe In Providing Quality Treatment
I am a Consultant Physical therapist, Speech-Language Pathologist & Audiologist. I've 20 years of experience …(read more)
"I strongly believe in Providing Quality Treatment to my patients in order to give the best possible relief to their different types of communicational, emotional and physical issues."
I am Specialized in treating multiple disorders in the domains of Physiotherapy, Speech Therapy and Autism Rehabiitation.
Physiotherapy Facilities: 
We Provide Physiotherapy services for:
Paralysis after Stroke.
Muscular spasm and painful joints (Neck, Shoulders, Knees, Back).
Before / After Operation Physiotherapy for Rehabilitation.
Mental and Physical disabilities like; 
Cerebral Palsy.
Facial / Bell's Palsy.
Autism.
Speech Therapy Facilities:
We Provide Speech therapy for:
Stuttering.
Stammering.
Dyslexia (also known as Learning Disability)
Autism (ASD)
Down Syndrome
Intellectual Disability
ADHD
Aphasia after stroke/Brain injury
Swallowing Disorder
Brain and Mind Diagnostic and Rehabilitation Clinic
Timings:
Mon :  6:00 PM – 9:00 PM
Wed :  6:00 PM – 9:00 PM
Fri :     6:00 PM – 9:00 PM
Pain Management of Spasmodic muscle and painful joints.
Manipulative Spinal Therapy.
Treatment of Speech and Fluency disorders to improve Communication and to enhance fluent speech ability.
Speech Therapy to improve different types of learning disabilities and Dyslexia is one of them.
Autism Treatment with Behavioral management and Cognitive behavior therapy to improve communication skills.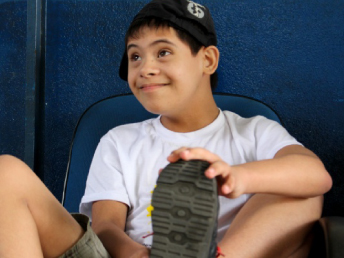 Treatment of Down Syndrome include speech, physical, occupational, and educational therapy. 
You Consult, We Examine, and you get the Quality Treatment. These are some of our satisfied patients.
"Dr Faraz is such a compitent Speech Pathologist. I am a University Student and was struggling with "Stuttering", due to this I was unable to provide presentations, confidently. He treated me for 2 months, and now I'm perfectly fine. Highly recommended!!👍"
Get One Step Ahead Of Pain
I emphatically believe in Giving Quality Treatment to my patients in order to allow the leading conceivable alleviation to their diverse sorts of mental, passionate, and physical issues. Book your Appointment Now!